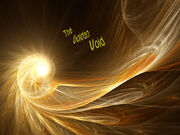 Leader
Cryonic, Cyrilius
Region
USA
Focus
PVE , Crafting , ETC..
Style
Server
Language
English
Website
http://on.fb.me/1h3NZUb
'The Golden Void' is an EverQuest Next guild.
About the guild
Edit
The Golden Void is run by 2 leaders and will mostly focus on the PvE aspect of the game for Alpha, Closed Beta, Open Beta, and Launch. We will then hopefully migrate to PvE and PvP further down the road.
Joining the guild
Edit
How to join the guild?
We decided that we'd like to build a strong foundation for the guild before we recruited a large number of people. Therefore, during Alpha and Closed Beta we'll be recruiting a small amount of players to the guild, and gradually increase our numbers over time. More information concerning recruiting will be available when the game nears launch.
External links
Edit
Ad blocker interference detected!
Wikia is a free-to-use site that makes money from advertising. We have a modified experience for viewers using ad blockers

Wikia is not accessible if you've made further modifications. Remove the custom ad blocker rule(s) and the page will load as expected.