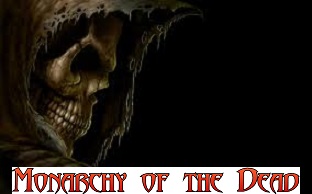 Leader
Pozest
Region
US West Coast
Focus
PvE
Style
Famly
Server
Language
English
Website
Monarchy of the Dead is an EverQuest Next guild.
About the guild
Edit
The Monarchy of the Dead was established on EverQuest in 2000 on the Lanys T'Vyl server. We hope to rekindle some of that old spirit in EverQuest Next. 
Joining the guild
Edit
Taishin T'srai, Dark Elf Wizard and Master of Deadly Rabbits, wouldve been interested. Too bad EQ Next is dead.
Nystilix Dark Elf Mage and Master of Rampaging Elemental pets, would've been interested also.He has recently started playing EQ again and wanted to try EQ Next.
External links
Edit
Ad blocker interference detected!
Wikia is a free-to-use site that makes money from advertising. We have a modified experience for viewers using ad blockers

Wikia is not accessible if you've made further modifications. Remove the custom ad blocker rule(s) and the page will load as expected.