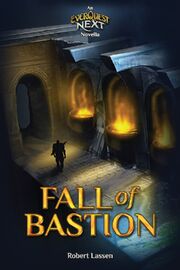 Fall of Bastion is a short story written by Robert Lassen . It is available for free from the EverQuest Next official website.  It follows the story of Coralen Larkos and his defense of the city of Bastion.  It runs parallel to the events of The Last Stand of the Teir'Dal.
Ad blocker interference detected!
Wikia is a free-to-use site that makes money from advertising. We have a modified experience for viewers using ad blockers

Wikia is not accessible if you've made further modifications. Remove the custom ad blocker rule(s) and the page will load as expected.